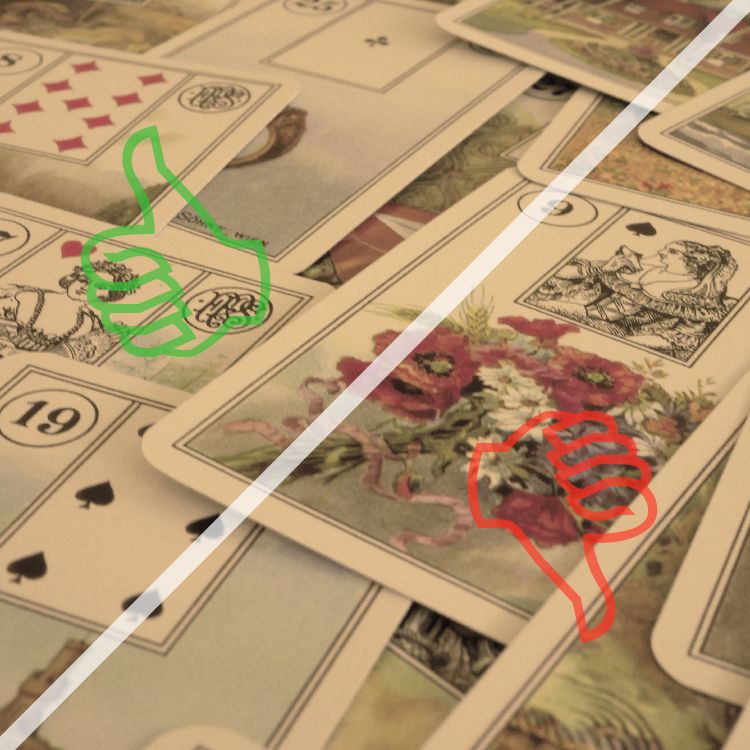 INTRODUCTION
The Lenormand, because it is more "cash" and more immediate than the Tarot, is undoubtedly one of the most adapted divinatory systems to the YES/NO reading. Of course, the consultant lacking confidence may sometimes want a clear-cut answer. But if the consultant follows the cards a little too closely, it is good to nuance the reading and to propose a balanced interpretation. Do not forget that each person is the master of his or her own destiny, and as valuable as a card reading can be to clarify a situation, it is still only a tool and cannot replace the free will of the consultant.
To each his own method for the YES/NO spread
The YES/NO spread is in its essence so basic, that there are many methods to perform it. Below I propose 4 methods from the most clear-cut to a version that gives a nuanced and perhaps even non-definitive answer. This approach can satisfy the consultant who wants a definite answer or one that is coloured by nuance, because doubt is always allowed, isn't it ?