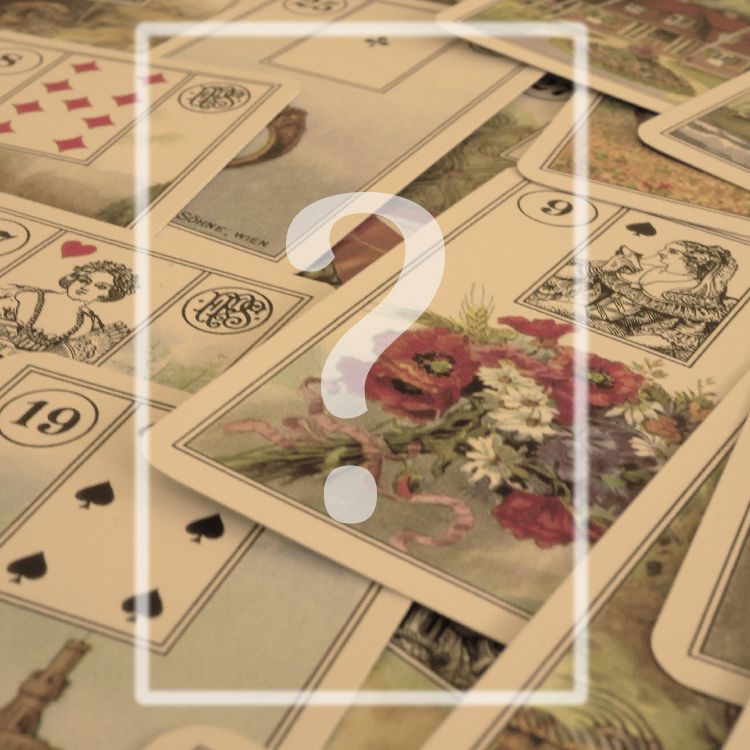 INTRODUCTION
First of all, it is possible to see the Petit Lenormand as an easier system to learn than the Tarot. Because the Petit Lenormand has only 36 cards instead of 78 and they have a basic and clearer symbolism than the Tarot. However this impression of ease must be qualified, because reading the Lenormand can be made difficult in 3 ways:
The cards do have simple symbolism (the coffin, the key, etc.) but can have surprising meanings (Commerce for The Fish, and work for The Fox). Fortunately these subtleties are few and far between.
The deck is very polarized with some very positive and some very negative cards. When a negative and a positive card come out in the same draw, it can be tricky to interpret both at the same time and give a coherent version. For example, what about The Heart and The Whip coming out in the same draw?
Without even talking about positive/negative aspects, the symbolism of one card to another can also be opposed. It is especially the associations between the cards that can put the reader in difficulty. For example, what to think of The Ship or The Stork (start) and The Coffin (end) coming out in the same draw?
Certainly, it takes some agility and adaptation on the part of the reader to make the interpretation of conflicting cards consistent and clear. The interpretation grid that follows, first gives a classic and standard view of the Lenormand cards to give a solid foundation to start with. Then I give my personal interpretation in order to broaden the meaning of the cards and make their association easier for the beginner.